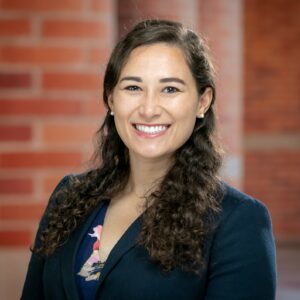 Riana Olsen
Wellness Co-Lead
Staff Assembly
Riana is the Wellness Co-Lead for Staff Assembly. She attended Smith College for her undergraduate studies and has a Bachelor of Arts degree in both English Language & Literature and Italian Language & Literature. She previously worked in many departments at UCLA Anderson in her tenure, including the Morrison Center and the Business Creation Option Program. Now she works as a career advisor with the Master of Financial Engineering team. In her role she reviews resumes, plans and executes events, and advises students. Prior to joining the Anderson family, Riana received her M.Litt. (Master of Letters) in Creative Writing from the University of Glasgow.
Riana participated in Staff Assembly last year as the Campus Member at Large and as part of the EDI Staff Engagement Survey Task Force. She is excited to be involved as a Co-Lead of Wellness and explore what wellness means to different members of the UCLA community.
In her spare time, Riana loves to bake and has recently gotten into chess. She is also the very proud dog mom of a pup, Sirius, who was rescued from a local shelter, Wags & Walks.